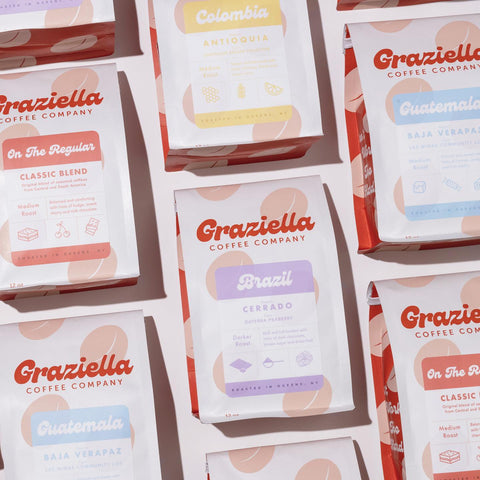 Roaster's Choice: Assorted Coffee Subscription
For the coffee explorer—taste a curated rotation of our blends. Whether it's one bag or five, this is the most care free way to stay stocked up on fresh beans. Pick a number and reap the benefits.
"One-time purchase" is also available! Trust us with selecting a coffee for one time only.
Get ready to embark on a journey of flavor discovery, guided by expertise.

I KEEP A CUP ON ME
Best coffee. And it get shipped to my door. Absolutely nothing better. My wife would kill me if I stopped the subscription. So looks like im getting the Graz for life.