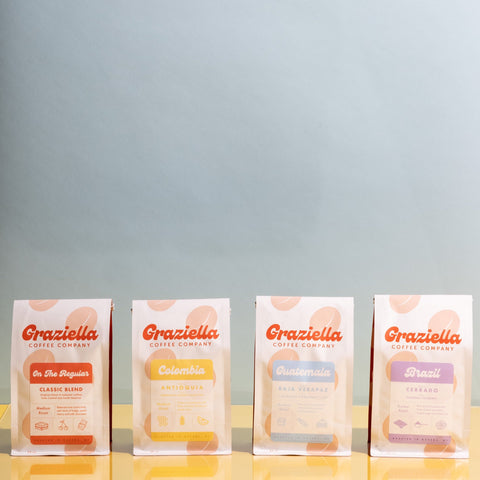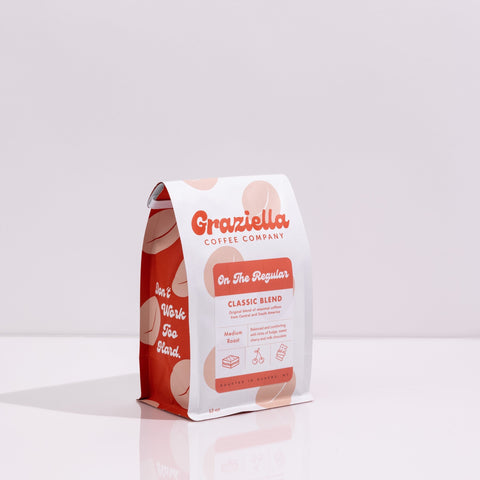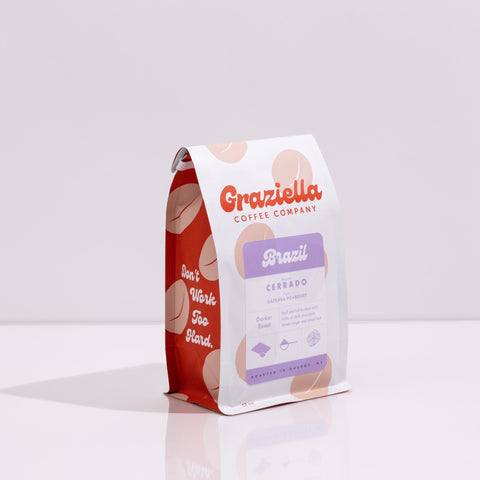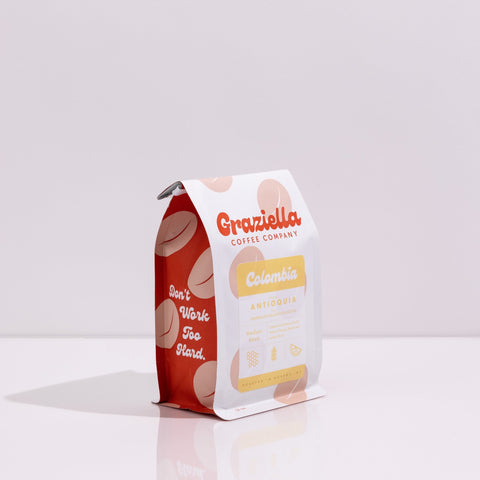 Variety Bundle (3-pack)
This variety pack comes with 3 bags, including On The Regular, our staple blend, alongside two best-selling single origin coffees. Currently shipping "Brazil" and "Colombia."
Thoughtfully sourced and expertly roasted, these coffees complement each other and allow you to taste an array of flavors from around the globe.